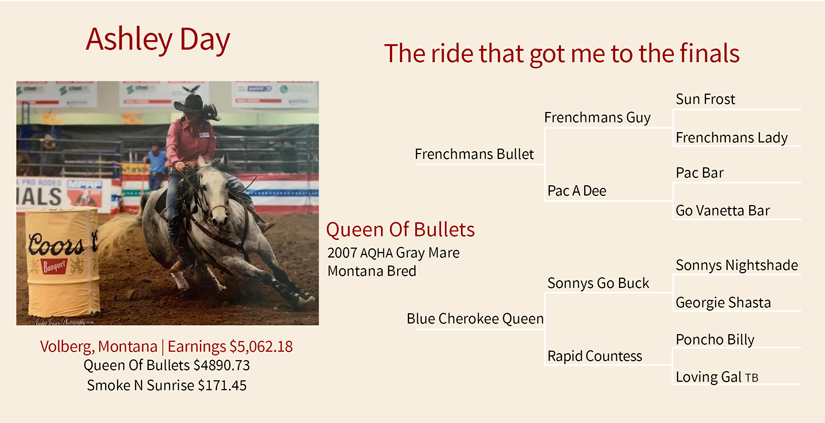 Which horse(s) are you taking to the finals? Queen of Bullets (Easy Button) was my main girl this year and will be for the finals. Smoke N Sunrise (2012 S by Smoke N Sparks x Runaway Frenchgirl by Frenchmans Guy, Wyoming Bred) also helped this summer, but I'll be bringing some colts coming from the AZ futurities to Great Falls.

What are your favorite memories/highlights from 2019? Traveling with my family in the big blue semi ;). Radley and Taylor team roped and Joey ran barrels and roped . . . all the kiddos usually came along.

What is your horse(s)' style when running barrels? Easy is a push style horse. She's all business I just try to stay out of her way.

What are some favorite places on the road that you stop at for a meal, adventure or sightseeing? We try to do fun things if time allows . . . we went white water rafting over the 4th, which was fun!

When you're headed to the rodeo what do you listen to: inspirational podcasts, music, audio books? I love podcasts (racers edge, married with horses and Joel Osteen are my favorites), news and all kinds music.
The Run Down
Saddle: Reinsman Special Effx
Pad: 5 Star or Classic Equine
Leg Gear: Classic Equine and Dynamic Edge
Bits: Wright or Merrill
Feed and Supplements: Super Pro Plus
Sponsors: Superior Feeds, Bar-O-Abit