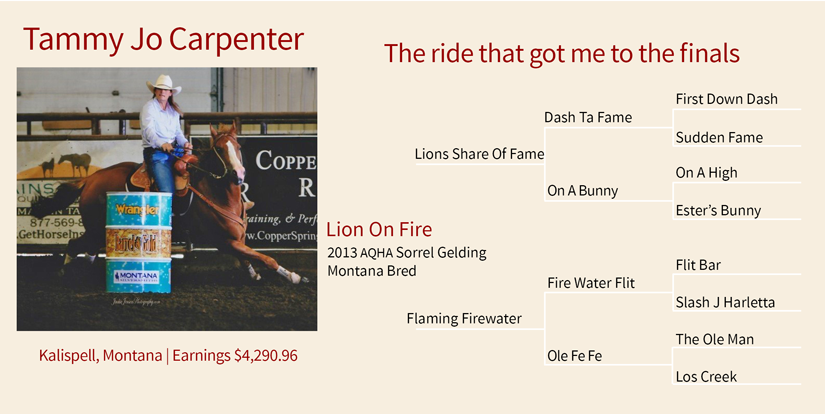 Which horse(s) are you taking to the finals? Lion On Fire (Scorch) and PC Sun Streaks "Obie" (2006 AQHA Bay Gelding by A Streak Of Fling x PC Sun Dew by Sun Frost, South Dakota Bred, PESI Enrolled)

What are your favorite memories/highlights from 2019? I was able to season Scorch and qualify for the circuit finals solely on him. He finished the summer season strong with several wins.

What is your horse(s)' style when running barrels? Scorch push style; Obie push style but not as much as Scorch

What are some favorite places on the road that you stop at for a meal, adventure or sightseeing? Wheat Montana Deli

When you're headed to the rodeo what do you listen to: inspirational podcasts, music, audio books? I like to listen to the Highway on Sirius XM Radio, but in general—anything I can sing along with.

The Run Down
Saddle: Martin Stingray
Pad: Equibrand Felt pad
Leg Gear: Iconoclast
Bits: chain lifter bit
Feed and Supplements: alfalfa hay, Omolene 200, salt/minerals
Additional Care: LaSalle Vet and Montana Hoof Care
Sponsors: I get all my support from my family.