Happy July
Birthday To:

Toni Dixon—July 2
Ashley Ouzts—July 5
Candi Zion—July 6
Suzanne DePaoli—July 9
Sam Lenhardt—July 11
Becky Fuson—July 12
Carmel Wright—July 16
Jamie Harberts—July 17
Sherrylynn Johnson—July 18
Melissa Thiessen—July 24
Emily Kallenberger—July 24
Kathleen MacIsaac—July 26
Olivia Rider—July 27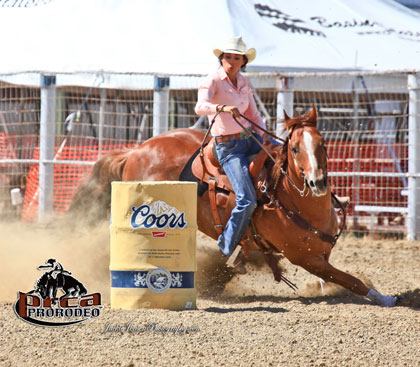 Congratulations to Danna Whitford and Blazin Plan (2008 gelding by Blazin Jetolena) on their C.M. Russell Stampede Pro Rodeo win at Stanford on 20 July and this week they added to their standings by placing second at the Lewistown Central Montana Pro Rodeo. Two weeks ago Danna and 6-year-old Jet were the Browning Indian Rodeo Champs. In the meantime Carmel Wright and Lindsay Kruse continue to duke it out at the top of the Montana Circuit Standings (updated as of 7/24).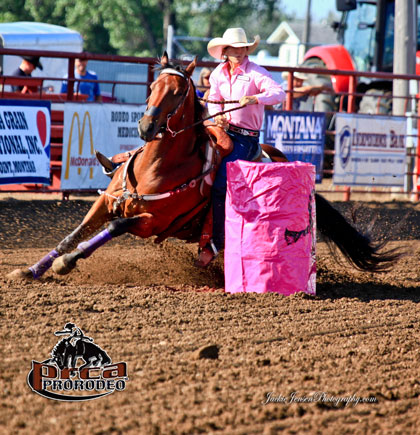 Congratulations to Cally Goyins and JL Flip The Page (2009 gelding by Dash Ta Fame x Turnin Pages) on their Wolf Point Stampede Pro Rodeo win!
The win propelled Cally into number 7 in the
Montana Circuit standings. To read more about Cally and her 5-year-old
horse who can't see out of his left eye
CLICK HERE.
{image.index}/{image.total}