Happy December
Birthday To:

Maria Taylor—December 3
Bobbie Reeves—December 11
Julie Lenoir—December 11
Lana Tibbetts—December 16
Cally Goyins—December 16
Jamie Riley—December 16
Jennifer Lewis—December 17
Carrie Murnion—December 19
Valerie Gillespie—Dec. 25
Milee Dailey—December 29
Kandace Blanchard—Dec. 30
Carolynn Vietor—Dec. 30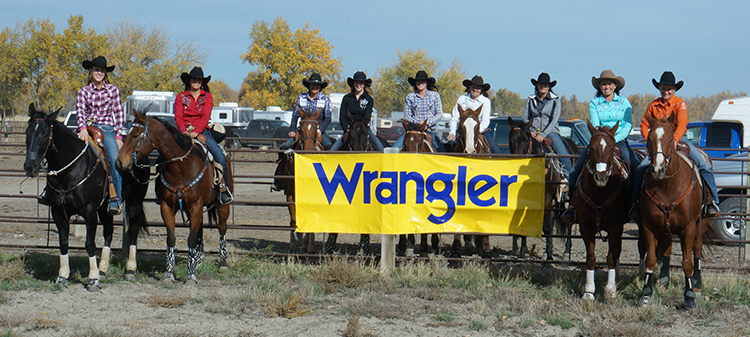 2014 Montana Divisional Circuit Finals October 18, Cottonwood Equestrian Center, Silesia, Montana

Congratulations to Carmel Wright who with the help of Sweet Heart Special and Thundernlighting is the 2014 Montana Divisional Circuit year-end winner. Lisa Anderson and Jess Shiften were the Divisional Circuit Finals race winners at the Cottonwood. The results and year-end standings have been updated. The WPRA sidepots on October 18 and 19 at Montana Barrel Daze will count for the 2015 standings. The contestants are shown above: Dillon McPherson, Torie Briese, Carmel Wright, Becky Fuson, Shelby Blixt, Raelene Konzak, Tammy Carpenter, Casey Wagner and Lisa Anderson (not pictured Shelly Anzick and Jamie Riley). Photo Courtesy of 321 Action Video by Melanie Cloward

Entries open tomorrow 12/9 at 11:00 am for the Circuit Finals! The top 15 in the standings are encouraged to enter.



{image.index}/{image.total}