Happy September
Birthday To:

Jennifer Noble—Sept. 3
Gail Thomson—Sept. 4
Rylee Strauser—Sept. 8
Kyndra Taylor—Sept. 8
Hannah Sharon—Sept. 9
Jimi Rae Croff—Sept. 10
Luanne Cutler—Sept. 10
Theresa Walter—Sept. 11
Mandy Hamilton—Sept. 16
Judith Veer—Sept. 21
Katie Rasmussen—Sept. 22
Mikell Hougen—Sept. 23
Jolene Campbell—Sept. 26
Kylee McDonnell—Sept. 28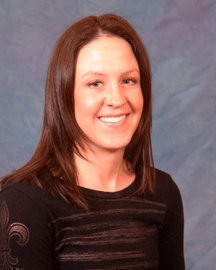 Montana Divisional Circuit Finals October 18
Cottonwood Equestrian Center in Silesia Montana

The Montana Divisional Circuit Finals is just about a month away. It will be held in conjunction with Montana Barrel Daze at the Cottonwood Arena in Silesia October 18. The top 12 in the Divisional Circuit Standings as of 9/18/14 qualify to enter. However, I encourage at least the top 15 in the DC standings to enter, as we will drop down until it is filled. The 12 Divisional Circuit Qualifiers will run 1st at 11am before the 5D at Montana Barrel Daze. You may roll your time into the 5D, so be sure to send in your entries for the 5D, as that is separate. CLICK HERE FOR MONTANA BARREL DAZE ENTRY FORM.
Please text your entries for the DC Finals to (406) 650-8458 by 5:00 pm on 10/10/14. You will need to include your name, your horse's name and whether you will be carrying over your time to 5D. You can draw out until 10/15 without penalty, so we can notify the next person in the standings. There will be $1000 added money and $65 entry fees.
Please make your checks out to Montana WPRA. You must pay before you run. The year-end winner will receive a Montana Silversmiths buckle. You must compete in the finals to be eligible for the buckle. Good luck to everyone in this exciting new finals!

Dillon McPherson, Montana Circuit Director
{image.index}/{image.total}